I thought I would take a moment to document a method for using iSCSI to attach a magnetic disk over the network to make available to Media Center for buffering of live TV and for recording. You'll need a handful of things.
1. A Media Center client with an SSD
2. Host capable of producing an iSCSI target. This can be a Windows server, a NAS device that supports iSCSI targets, an old PC running Window 7 with the
free Starwind iSCSI target software
or a machine running
Freenas
. All of those should work for this purpose.
Start with setting up and configuring the iSCSI target server. In this example I'll use Windows 2012 R2 as that is what I am running at home. It is not loaded by default during installation so you'll have to add the Role. Open server manager, click add roles and features, find the File and Storage services item and under it select the "iSCSI Target Server".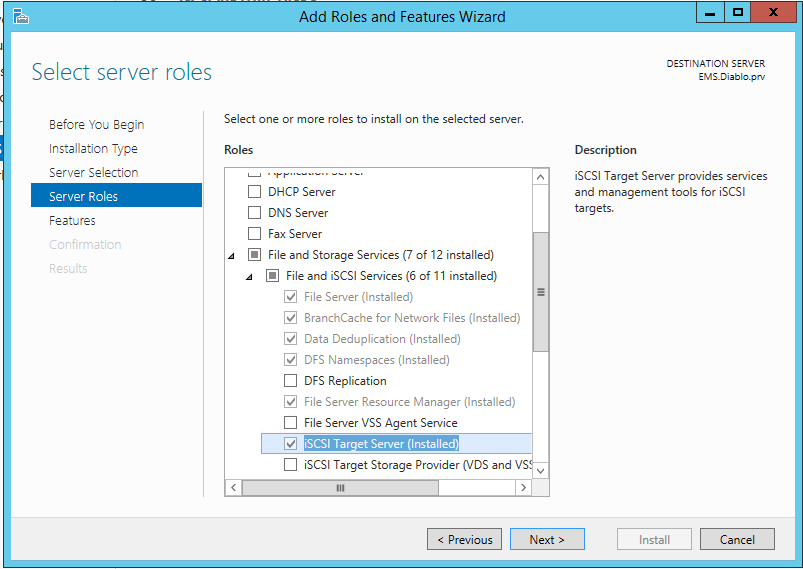 Once added you can then use the iSCSI wizard to create you targets. In the Server Manager go to the File and Storage Services menu item. When it populates find the iSCSI section.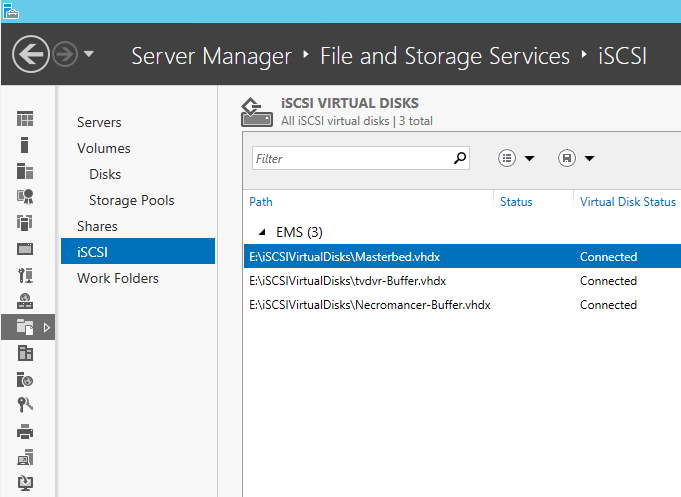 Run the wizard and it will step you through making a target. Select the drive on which you want the target to live.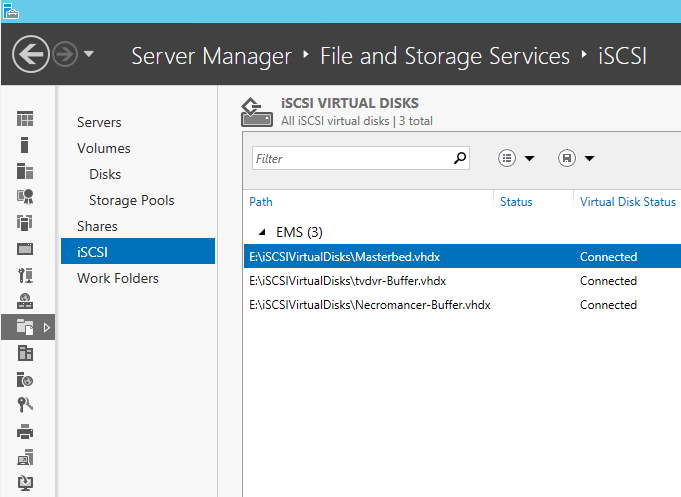 Click Next and give it a name.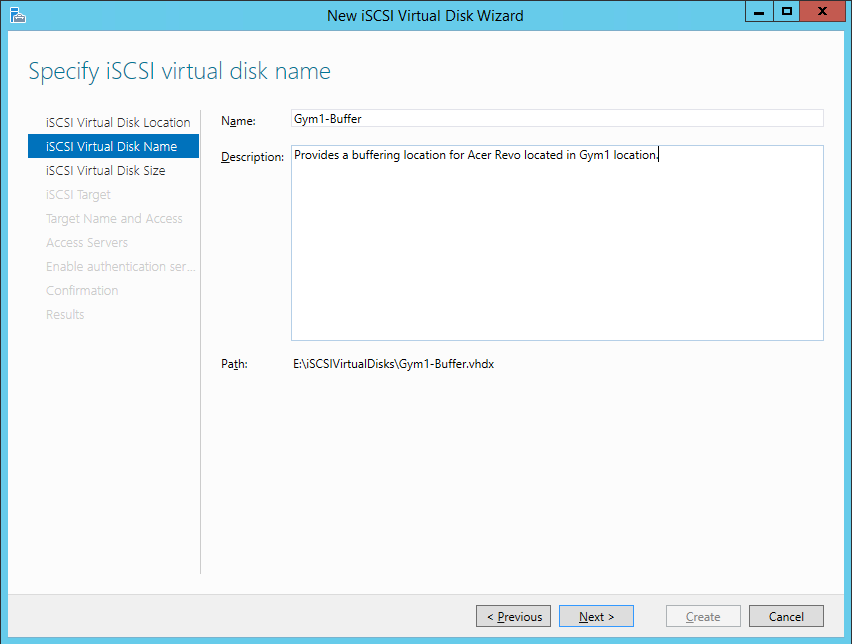 Now we have to decide on the size. The one foot note I'll add here is that when I did the math on the buffer files it looked like 20 gigs would be plenty but Media Center complained of the drive being too small. 30 Gig was the smallest I could make it and have Media Center not complain. Now I also decided to use a dynamically expanding disk sized at 100 gigs since it will only ever use the amount it needs for the buffer it should never grow that big. If you record to that drive then obviously it will need to grow to accommodate the new recordings.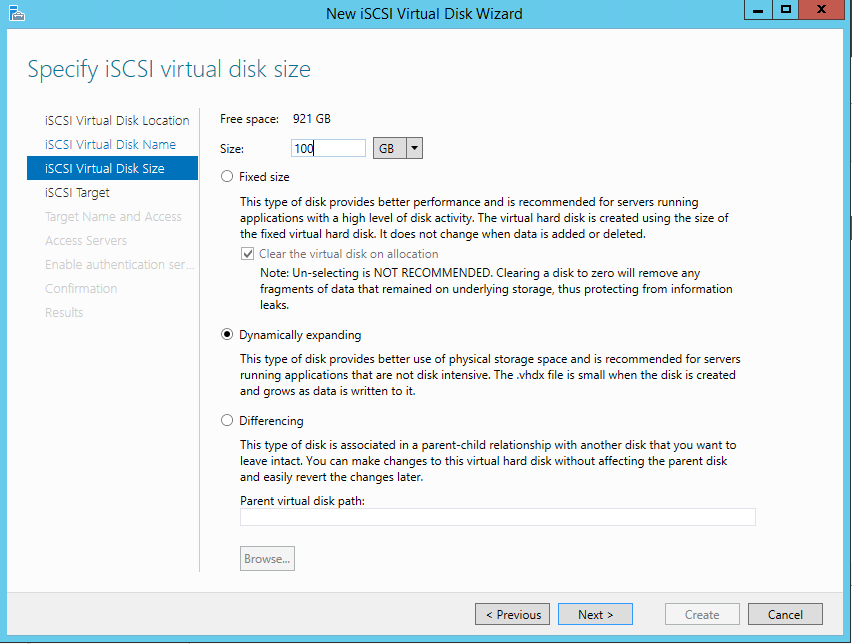 Click next and select New iSCSI Target.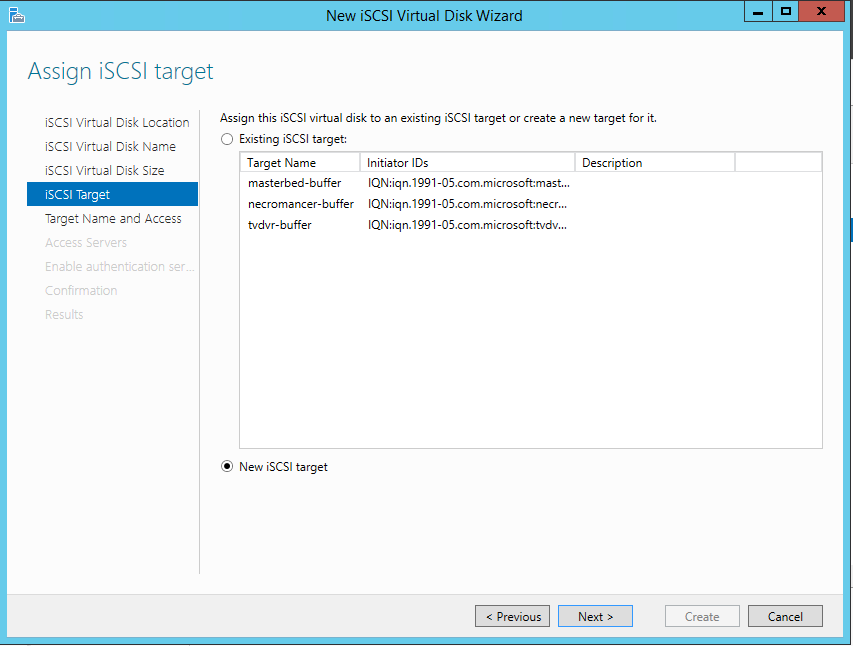 Name it and click next. I usually follow the same naming convention.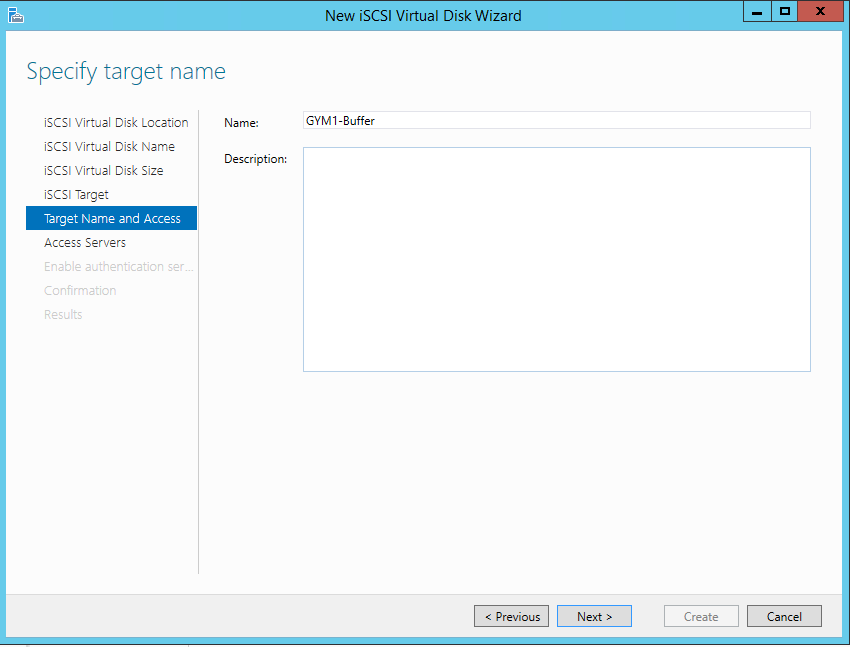 Click next. Now is where we tied it to the machine on which it will be used. This consists of knowing the target name and using the iSCSI initiator on the client machine. I recommend at this point you go to the client machine and start the iSCSI initiator wizard from the administrative tools panel as that will start the iSCSI initiator service and set it to auto start on reboot.
Click the "Discovery" tab and click add a discover portal. Enter the IP or DNS name of the host presenting the iSCSI target.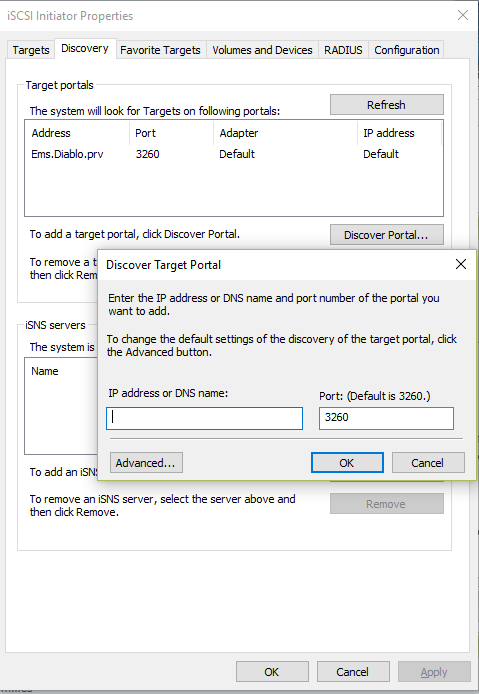 Once you have done so leave the iSCSI initiator open and go back to the Target host. Now click on Add under Access Servers. Yo should be presented with a list of available initiators. Select the one to which you want to attach the target and click OK.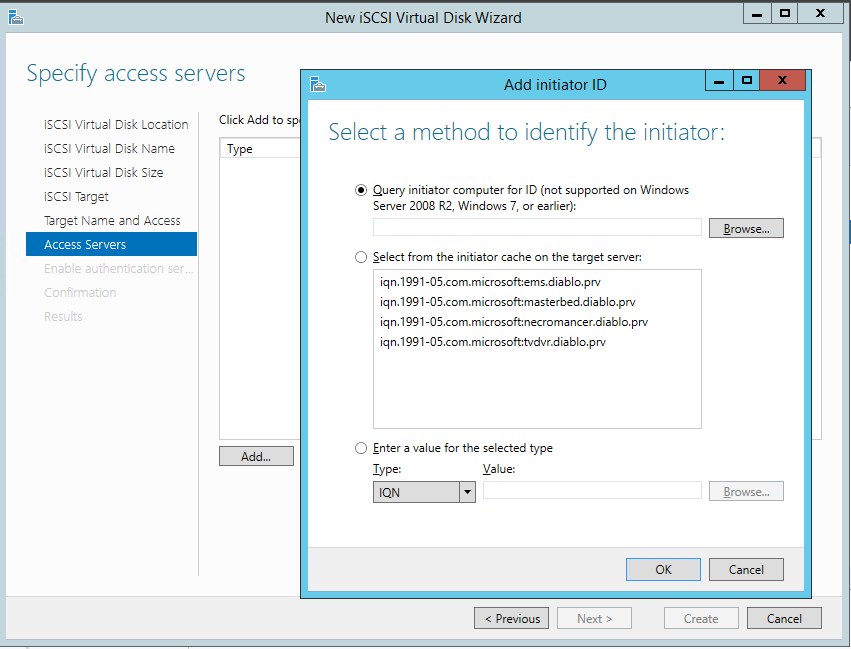 Now go back to the client machine and select the Targets tab and hit refresh. You should see the name of the available target. Then click connect.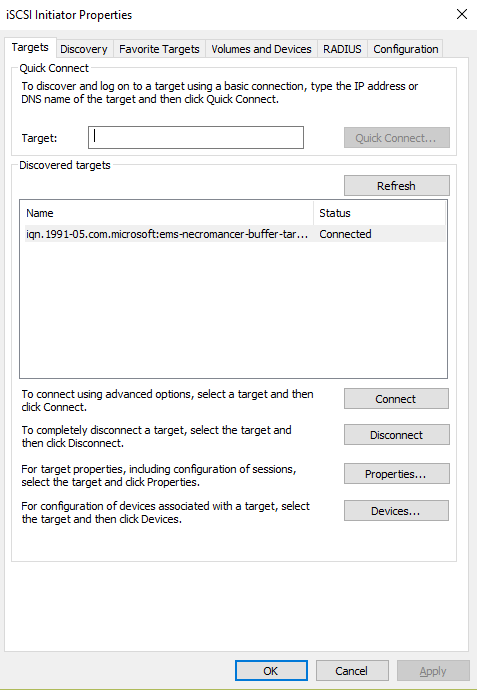 It will then show up in disk a manager on the local machine as disk that needs to be initialized and partitioned. These rest is just relocating the TempRec folder. The link to those instructions is
here
.
Once you start playing video in Media center you should see no disk activity on the SSD. I did not include instructions for enabling authentication on the iSCSI connection as that just complicates matters a little and really isn't needed for this purpose. I also did not get into creating a VLAN in which to isolate the iSCSI traffic as for this purpose it should not be an issue. If I was setting up a high volume storage network to back end a rack of servers that would be different.